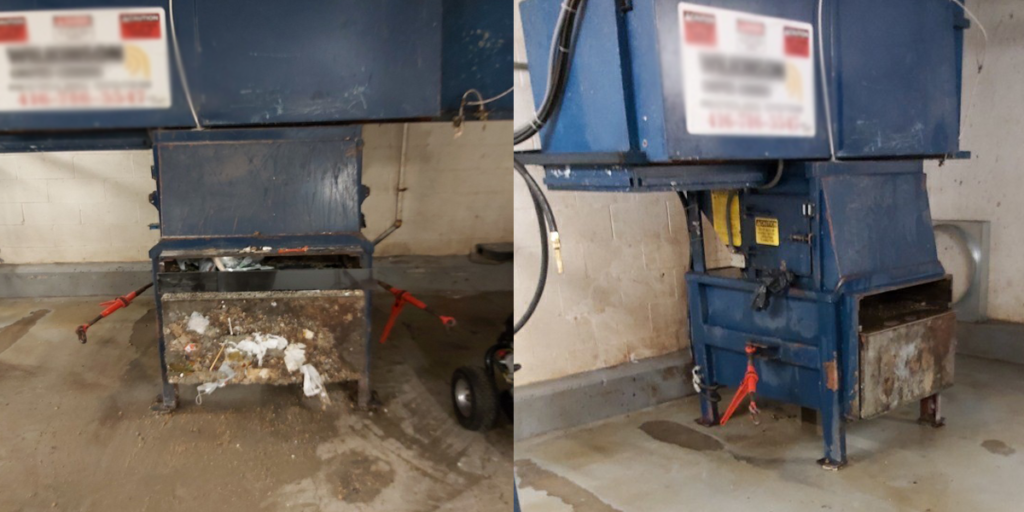 Chute, Compactor and Bin cleaning is vital in helping to remove harmful bacteria and bad odors in your chute and compactors rooms. 
A clean chute, compactor or bin can help add to the life of your product! 
Our sales team will help to get your chute, compactor and bin on a maintenance program that will keep your chute, compactor and bin clean year round. Call us today for a quote or for more information! 
Many of our customers get their chute, compactor and bins cleaned three times a year to help maintain cleanliness.
A clean compactor and compactor room will help keep your staff safer and happier!
Keeping the compactor room clean not only affects the overall appearance but allows your janitorial staff a nice area to perform daily activates when in the compactor room.  
Eliminates Odor 
Eliminates Bacteria
Provides a pleasant staff and resident experience.
Helps to maintain the life of your equipment.
Air quality in chute rooms and compactor rooms  is improved when you pressure wash to remove bacteria that may build up.
Chute and compactor cleaning is not only a residential service. We also clean commercial!
Check out this Garbage Chute and Compactor article in the Toronto Condo News!
Low Rider Maintenance provides professional and courteous pressure washing maintenance services in the Greater Toronto, Hamilton, and Niagara areas.